Learning at home

Find top tips and fun ideas to help you support your child's learning at home.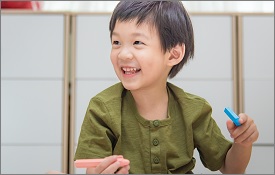 Fun ideas for learning
Children learn best when they are doing something for a real purpose. Take a look at these fun ideas for ages 3 - 11.
---
From our YouTube channel:
NB: These embedded videos work best in Chrome. Having difficulty seeing them? Go to our YouTube channel.
Playlist: Outdoor fun
Fun learning activities to do outside this summer.
Video: car games
Long car journeys can be fun!
Playlist: Story time
Watch a professional storyteller bring some traditional tales to life.