Join us
Fun activities for over 11s
Whether it's exploring the physics of igloos or finding some fun ways to pass the time on car journeys over the festive season, you'll find lots of ideas for keeping older children active and engaged.
Oxford University Press is not responsible for the content of external Internet sites.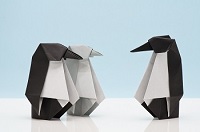 Everyone loves a penguin! This festive origami activity is simple, but the results look great. Best of all, all you need is… paper!
Find out more >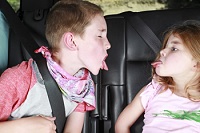 Car game: Good news/bad news Christmas
This car game works well even with a mix of ages. Start with a sentence beginning with 'Fortunately' – for example, 'Fortunately Father Christmas came to our house'. The next person follows with a sentence beginning 'Unfortunately' – for example, 'Unfortunately we don't have a chimney'. Then you carry on alternately with 'Fortunately'/'Unfortunately': 'Fortunately we left a window open', 'Unfortunately Father Christmas couldn't fit through the window', and so on. See how long a story you can make!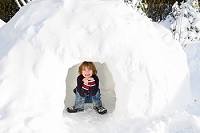 You never know, we might have a white Christmas! If so, these instructions tell you and your child how to make your very own igloo. There are also instructions to make a smaller igloo out of ice cubes, just in case.
Find out more >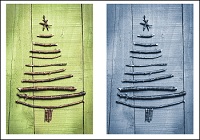 Suggest that your child collects some sticks and twigs when you go out for a Christmas walk. They can save them to use in this lovely hanging Christmas tree decoration.
Find out more >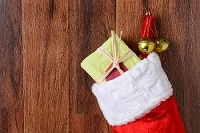 We all know that Christmas can be expensive. This website is full of inventive homemade presents that look fantastic and are easy to make, using items you will probably have at home. Your child will love making these stocking-fillers for their siblings or friends.
Find out more >
Next: Books for 11+ years