Find a book > Bond 11+ CEM 10 Minute Tests
Bond 11+ CEM: 10 Minute Tests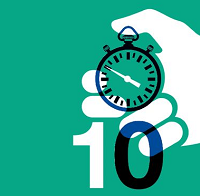 If your child is preparing for the 11 plus CEM exam, one of the most effective ways to prepare them is to get into the habit of regular short practice sessions. The Bond 11+ CEM 10 Minute Tests are ideal for this and can be easily fitted into a busy routine. A few minutes of practice every day over several weeks will have a greater impact than a last-minute marathon session! Try out some sample activities below.
See also:
About the 11 plus CEM exam



About the books
Bond is the number 1 provider of 11+ practice, helping millions of children pass selective entrance exams. The Bond CEM 10 Minute Tests series enables short focused practice in tackling CEM question types for children who are preparing for their 11+ test. Each book includes:

Focused skills-based tests and mixed-skills tests – Ideal as an introduction to 11+ questions, or to consolidate their understanding
Fun puzzle section – Reinforce skills learned with fun puzzle questions
Motivating progress chart – A simple yet effective way of encouraging practise and tracking improvement
Pull-out answer section – Located in the centre of the book for easy removal
English & Verbal Reasoning 10 Minute Tests
Maths & Non-verbal Reasoning 10 Minute Tests
---
More 10 Minute Tests books from Bond 11+
---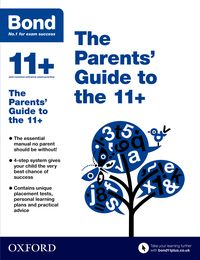 The Parents' Guide to the 11+
The Parents' Guide to the 11+ is the essential manual for all parents whose children are about to embark on their 11+ journey. Written by an experienced 11+ tutor, it offers a practical 4-step approach to guide you through the entire process.
Understand the 11+ with information about the subjects covered and skills tested
Assess your child with tests to build up a picture of your child's ability
Prepare for the exam with step-by-step strategy plans and tips on motivating your child
Manage the post-exam process with an explanation of what happens next and a checklist for success