Find a book > Isadora Moon
Isadora Moon

Magical fiction for children aged 5 - 8
Isadora Moon is special because she's different. Half vampire, half fairy, she's totally unique!
Her mum is a fairy and her dad is a vampire and she is a bit of both. Isadora loves the night, bats, and her black tutu, but she also loves the sunshine, her magic wand, and Pink Rabbit. She is proud to be different, but with parents like hers, everyday activities don't always go to plan!
Harriet Muncaster's beautiful and charmingly funny series of first chapter books is perfect for newly independent readers who want their magic and sparkle with a bit of bite!
Books | Activities and colouring in | Meet the author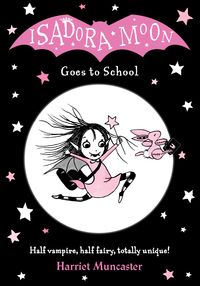 Isadora Moon Goes to School
When it's time for Isadora to start school, she's not sure where she belongs - fairy school or vampire school?
Reviews for Isadora Moon Goes to School
This lively celebration of difference and mixed family heritage boasts appealing two-colour pictures – and a panegyric to the sparkling glamour of black tutus, rather than pink. - The Guardian
---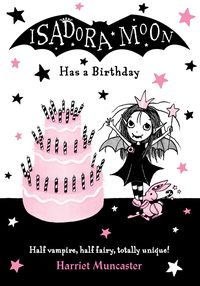 Isadora Moon Has a Birthday
Isadora loves going to human birthday parties, and now is going to have one of her own! But with her mum and dad organizing things, it's not going to be like the parties she's been to before …
Buy on Amazon
---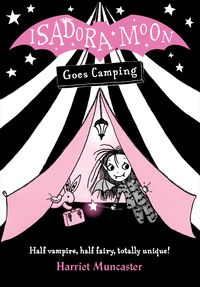 Isadora Moon Goes Camping
When Isadora and her family go camping at the seaside, some things happen that are not quite normal … From roasting marshmallows on a campfire to making friends with a mermaid - special things happen when Isadora's around!
Buy on Amazon
---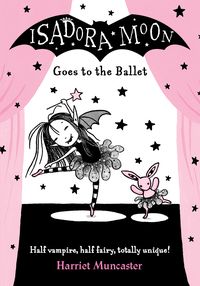 Isadora Moon Goes to the Ballet
When her mum and dad come along on a school trip to the ballet, Isadora worries that they might not be like normal mums and dads. But she has even bigger problems when Pink Rabbit goes missing. Will she be able to find him before the curtain rises?
Buy on Amazon
---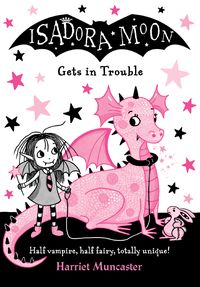 Isadora Moon Gets in Trouble
When Isadora's cousin, Mirabelle, comes to stay, Isadora is really excited. Mirabelle, who is a witch, is older than Isadora and always has the best ideas for things to do. So when she suggests that instead of taking Pink Rabbit Isadora should take a dragon to 'Bring Your Pet to School Day', Isadora ignores her worries and goes along with the plan. But looking after a dragon turns out to be a little bit harder than the pair of them expect . . .
Buy on Amazon
---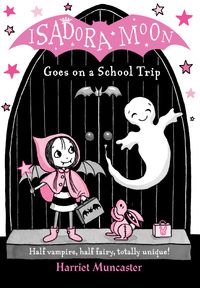 Isadora Moon Goes on a School Trip
Isadora's class are going on a school trip to an old castle. The castle's a little bit spooky and it doesn't help that there's thunder and lightning outside. While Isadora investigates the castle dungeon she discovers a surprising new friend. He's a little different, like her, so Isadora's going to have to try and find a way of introducing him to her friends without them getting too much of a shock.
Buy on Amazon
---
Fun colouring in and activity sheets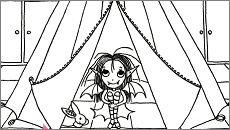 Isadora loves playing in her tent at home.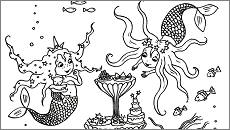 Isadora and Pink Rabbit join two mermaids for tea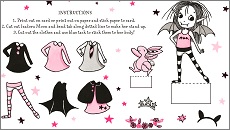 Dress up Isadora and Pink Rabbit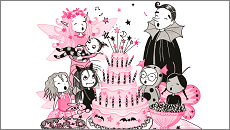 All you need for your own Isadora Moon party!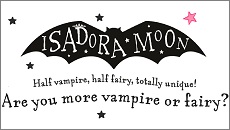 Are you more fairy, vampire, or a bit of both
---
Video: meet the author
Over on YouTube, Harriet Muncaster answers questions about Isadora Moon and what she loves about writing.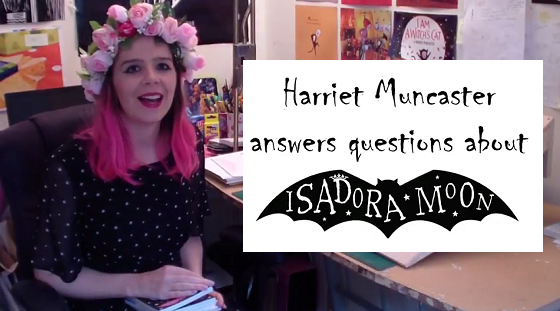 Harriet lives with her husband and daughter near some beautiful countryside in Bedfordshire, England. She loves everything magical, sparkly, and teeny-tiny.