FREE eBook Library from Oxford Owl for Home
Welcome to our free eBooks collection, developed for children aged 3–11 years old. If you'd like to learn more about how to support your child's reading, visit our Reading pages.
All our eBooks are tablet-friendly. Just register or log in to start reading.
Learning to read with phonics? Click the '+' for advice.
Learning to read with phonics
If you live in England, your child will learn to read using phonics. Their school is very likely to use either the Letters and Sounds phonics framework or the Read Write Inc. programme. Check with your school if you're not sure which one they use.
Using Letters and Sounds?
If your child is using Letters and Sounds, you can find this list of eBooks by Letters and Sounds Phases useful. Bear in mind the following:
If you don't know your child's Phase, you can check with your school. As a guide, most Reception children will be on Phases 1–4 and most Year 1 children will be on Phases 4–5. Beyond Phase 5, your child will be able to decode most books.
In Letters and Sounds, there are 'sets' within the Phases – so your child might not know all the sounds in every book within their Phase.
Some series contain occasional 'tricky words' that your child can't decode using phonics. Use the inside front cover notes to teach your child these words before they start the book.
Find out more about Letters and Sounds >
Using Read Write Inc. Phonics?
If your child is being taught to read using the Read Write Inc. programme, you can find books suitable for them by clicking on the 'Levels' menu below and using the 'Read Write Inc.' filter to select the right level.
Find more support and resources for Read Write Inc. in our parents' guide to Read Write Inc. >
Looking for printed books for phonics practice at home?
Not reading to practise phonics?
Sharing books and independent reading
If your child is reading simply for enjoyment, comprehension, or practice, just browse the library or use any of the other filters. You can check which level is right for your child with this simple test from Read with Oxford.
Reading for pleasure
Are you a teacher? Find out about the Oxford Owl for School eBook library.
More available on Oxford Owl for School
Schools who are registered with Oxford Owl can provide pupils with access to an additional 30 Oxford Primary eBooks, plus a separate library of 50 Read Write Inc. titles all for free using a class login associated with their Oxford Owl for School.
How to set up a class login >
If you need more eBooks, Oxford Owl for School has introduced a new annual subscription of up to 550 titles. For more information, please visit the OUP website.
Are you looking for your class login?
Accessing your class eBook library from home
The class log in link has moved. If your teacher has given you login details to use your class library at home, please use the log in link at the very top of this page and select 'Students'.
Browse the library
---
Tell us what you think!
Spare five minutes to let us know how you're using Oxford Owl and our support for learning at home for your chance to win one of three £50 vouchers* to spend on Oxford University Press books! Take part in our survey

*The prize draw is only open to UK Residents, but the survey is open for anyone to complete and we'd love to hear from all of you – wherever you are in the world!
---
Books to support learning at home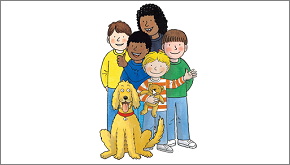 Biff, Chip and Kipper
Our Read with Oxford series features the much-loved characters who have been helping children learn to read for over 30 years.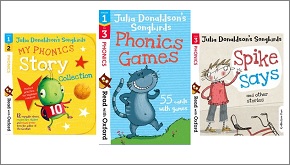 Songbirds
Levelled phonics books from the fabulous Julia Donaldson, author of The Gruffalo.
---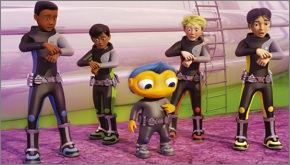 Alien Adventures
An award-winning independent reading series for ages 4–11 from Project X.
---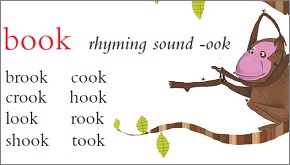 Oxford dictionaries
Help your child build their vocabulary and develop spelling skills with age-appropriate dictionaries from Oxford children's dictionaries.