Find a book > Picture books for toddlers



Picture books for toddlers
Picture books - as well as beautiful to look at - are great for helping develop your child's imagination, vocabulary and comprehension skills. Sharing a book with your baby or toddler is one of the most important things you can do, setting them on the road to learning to read and encouraging a love of books.
Here we've selected some of our favourite Oxford picture books, perfect for babies and toddlers, but you'll find many more on the main Oxford University Press website.
Highlights from Oxford picture books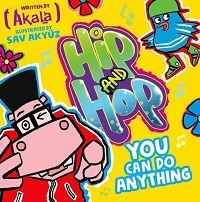 You Can do Anything (Hip and Hop)
Akala, Sav Akyuz

A new picture book series from the MOBO award-winning hip hop artist Akala, bursting with bright colour artwork from acclaimed illustrator Sav.
Hip, a wise hippo; and Hop, his energetic bird friend are taking part in the Blueberry Hill bike race. Hop struggles at first, but with help from Hip, they learn that you can achieve anything if you put your mind to it! Focus on your dreams and go! Part prose, part rap, this book is packed full of rhyme and rhythm.
> Buy You Can Do Anything on Amazon
---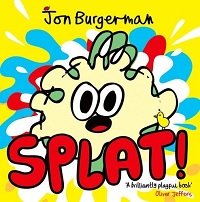 SPLAT!
Jon Burgerman

A stunningly original story that plays with the physical boundaries of the book as an object to encourage interaction and imagination!
Every time you turn a page in this book, something gets splatted onto the page opposite! From custard pies, sandwiches, water balloons, and ice-creams - a whole series of outrageous splats will build and build into a hilarious story that will have children roaring with laughter.
Brilliantly original and very, very silly Splat! is so much FUN to share with your little ones.
---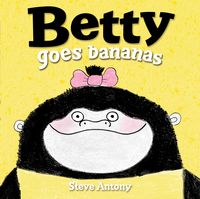 Betty Goes Bananas
Steve Antony

Betty is hungry. She sees a banana. She wants to eat it. But the banana will not open! Poor Betty. She cries and sobs, and kicks and SCREAMS . . . until her friend Mr Toucan swoops by. 'There's no need for that,' says Mr Toucan. 'Would you like me to peel the banana for you?' Mr Toucan peels the banana for Betty and she is finally able to enjoy the fruits of her labour. Mr Toucan is relieved - PHEW! But then Betty spots another banana . . .
> Get creative: Colour in Betty and her banana! [PDF]
---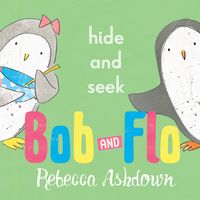 Bob and Flo: Hide and Seek
Rebecca Ashdown

When Bob arrives at nursery, half hidden under his umbrella, it gives his friends Flo and Sam an idea. They should all play a game of hide and seek! Bob is first to hide but his hiding skills need a little bit of practice and he needs some help in understanding how to play the game. A beautifully-illustrated story from new talent Rebecca Ashdown, presenting a toddler's-eye-view of the world to help young children everywhere to steer a course through their first friendships. Lots of visual humour to really engage a young audience.
> Get creative: Make some new friends for Bob and Flo [PDF]
---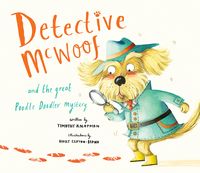 Detective McWoof and the Great Poodle Doodler Mystery
Timothy Knapman (Author), Holly Clifton-Brown (Illustrator)

Detective McWoof likes to think he's a great detective. He's always sniffing for cases to solve. The problem is that he sometimes misses the most obvious clues - so it's a good job he has a trusty assistant, Wanda, to keep him scampering in the right direction! Together they will leave no case unsolved, and no bone unchewed . . .
> Puzzle: Find the clue at the end of the maze! [PDF]
---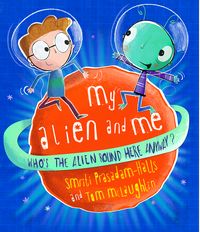 My Alien and Me
Tom McLaughlin (Illustrator), Smriti Prasadam-Halls (Author)

From Smriti Prasadam-Halls and Tom McLaughlin, the creator of The Accidental Prime Minister, comes My Alien and Me. Children will laugh out loud at this funny and touching picture book that presents humans as aliens and delivers important messages about seeing past differences.
>Get creative: Design your own spaceship! [PDF]
---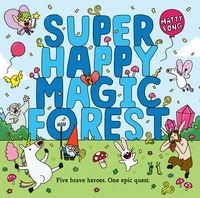 Super Happy Magic Forest
Matty Long

There's so much to see and talk about on every page of this hilarious story about five unlikely heroes (a unicorn, a gnome, a fairy, a faun, and a mushroom) who go on an epic quest to save their home, the amazing Super Happy Magic Forest! Bursting with jokes and details to pore over, Super Happy Magic Forest is sure to be a hit with children and grown-ups alike!
>Get creative: Colour in and spot the difference! [PDF]
---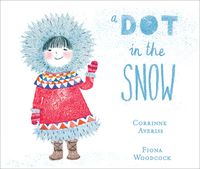 A Dot in the Snow
Corrinne Averiss (Author), Fiona Woodcock (Illustrator)

A little polar bear, Miki, wanders away while his mother is diving for fish. He sees a dot in the snow and rushes towards it. Readers discover that the dot is a little girl. But Miki has never seen a human before and the little girl has never seen a polar bear. This is a moving and poignant story set in a changing and challenging polar landscape,. It wraps up important themes about empathy, kindness, and courage.
> Video: Watch A Dot in the Snow on YouTube
---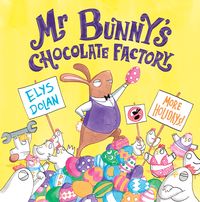 Mr Bunny's Chocolate Factory
Elys Dolan

Go behind the scenes of Mr Bunny's chocolate factory! An irresistible look at the workings of Mr Bunny's chocolate factory! Packed with cross-over humour to amuse kids and big kids too with artwork full of details for poring over time and time again. Still a new kid on the block, Elys Dolan has already been shortlisted for The Roald Dahl Funny Prize and the Waterstones Children's Book Prize, and nominated for the Kate Greenaway Medal. The perfect picture book for Easter, but also with a great all-year round appeal.
> Get creative: Colour in Mr Bunny's Easter eggs! [PDF]
> Puzzle: Help Mr Bunny get through the maze! [PDF]
---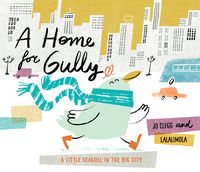 A Home for Gully
Lalalimola (Illustrator), Jo Clegg (Author)

Gully is a plucky little seagull doing his best to get along in the big city. On the day that he decides to look for a new home, he is joined by Fetch (a sausage dog), Madison (an alley cat) and Zachary (a kindly rat) and he discovers something much more important: a ready-made family who would just love to share it with him! This warm and funny story is all about the bonds of belonging that tie every family together, illustrated with a retro style that's full of panache from talented newcomer Lalalimola.
> Get creative: Learn how to draw Gully! [PDF]
---
To browse more from our picture book range, visit the OUP website.
To watch professional storytellers read some classic tales, visit our Storyteller videos page.