Inspiration for young writers
Find out all about the BBC Radio 2's 500 Words competition (now closed), and get your story off to a flying start with creative writing activities and advice from real authors.
What is 500 Words?
But what should I write about?
How do I submit my story?
More useful links
500 Words is one of the biggest story-writing competitions in the world. Last year, there were over 113,000 entries! The winners and runners-up of the competition won stacks of free books and had their stories read to millions of people on the radio by celebrities like David Walliams.
But what should I write about?
Don't worry if you're not sure what to write about! We have lots of tips and advice to help get your ideas flowing.
1. Making stories from real life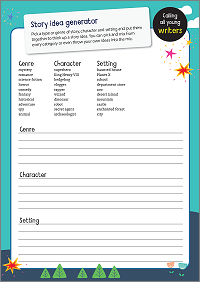 Not sure where to start? Fun facts from encyclopedias, museums, zoos, newspapers, the internet and beyond can inspire astounding stories. Did you know a jumping flea can accelerate faster than a space rocket taking off into orbit? You could use this science fact to spark a story about a brave and daring flea saving an astronaut from bug-eyed alien invaders. What is the craziest story idea you can think of inspired by the facts you find?
For more tips on finding story ideas, take a look at our blog: 4 tips to inspire children's creative writing >
Read Christopher Edge's tips on finding inspiration for your short story >
2. Creating your characters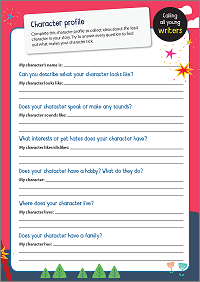 Author Sarah McIntyre has this advice on creating interesting characters: "Draw your character first! Sometimes it's easier to write a story when you have a good sense of what your character looks like: the clothes they wear (or if it's a beast, maybe fur, or scales, or feathers), and what their body language says about their personality. You can also draw the world around them: do they live in a city, a rainforest, at the bottom of a well, under a bowling alley, on the moon?"
For more tips on making up characters, take a look at our blog: 4 fun ways to develop characters for a short story >
3. Starting your story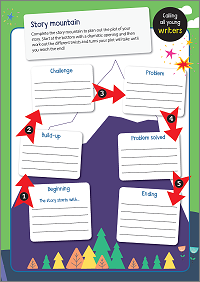 Think about the event that will kick-start the plot of your story. Throwing the reader into the middle of the action straight away is a great way to grab their attention. You could pick the opening scene from your favourite book or film and give it a twist to create a new plot. For example, what if Bilbo Baggins hadn't met Gandalf at the beginning of The Hobbit, but Smaug the Dragon instead?
For more tips on structuring your story, take a look at our blog: 4 top tips for writing great plots >
Read Christopher Edge's blog post on how to plan your 500 Words story >
4. Using weird and wonderful words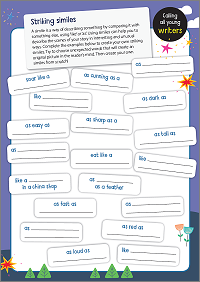 From 'squeegees' to 'widdershins', 'mulligrubs' to 'mugwumps', hit the dictionary to find out the meanings of some of these funny-sounding words! See if you can find your own strange words to weave into their stories. Could you fit a 'flibbertigibbet' into your story, or perhaps find space for a 'jackanapes'?
For more tips on using vocabulary, take a look at our blog: How to find the perfect words for your story >
How do I submit my story?
The competition opens on Thursday 16th January 2020, and will close at 8pm on Thursday 27th February 2020. Once you have written your story, tell your parent, guardian or teacher and they can submit it for you at Submit your 500 Words story. Remember, you must have the permission of a parent, guardian or teacher to submit a story. Good luck!