Advice for parents > Mind the word gap
Mind the word gap

Without enough words a child will not only find it difficult to understand instructions at school, but will also struggle to play and to communicate with others around them. A report published by Oxford University Press in May 2018, Why the Word Gap Matters , revealed that there's an increasing number of children at primary and secondary school who have a limited vocabulary – a word gap. During the research, 67% of primary school teachers said that broadening pupils' vocabulary is a high priority.
What is the word gap and
why does it matter?
Find out more about the report, why the word gap matters and what you can do at home to help your child's vocabulary in our blog post: The word gap: How to build your child's vocabulary at home.
Activities to help develop vocabulary
Animation: Synonyms and antonyms
Books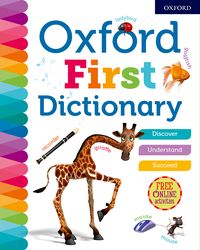 Oxford First Dictionary
This major new edition of the Oxford First Dictionary in hardback includes new words and more pages to extend vocabulary, improve spelling and support comprehension across the new curriculum.
Buy on Amazon >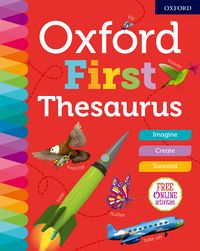 Oxford First Thesaurus
This major new edition of the Oxford First Thesaurus in paperback has been updated to include more related words, synonyms and antonyms to develop children's writing skills, support comprehension and inspire a more creative and adventurous use of language.
Buy on Amazon >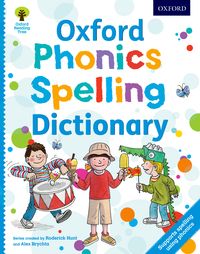 Oxford Phonics Spelling Dictionary
This unique dictionary makes it easy to explain how 'sun' and 'Cinderella' both start with the 's' sound and how 'dance' has the same 's' sound at the end, while 'egg' and 'eat' start with the same letter but different sounds. With the familiar Oxford Reading Tree characters, this is a fun way to prepare for the phonics screening check. Buy on Amazon >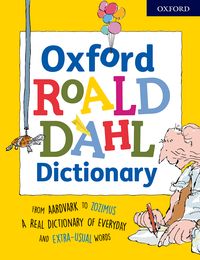 Oxford Roald Dahl Dictionary
This Oxford Roald Dahl Dictionary takes readers aged 8+ on a phizz-whizzing, splendiferous, fantabulous journey deep into the language of Roald Dahl's bestselling children's stories. This is a dictionary which will develop language and literacy skills by igniting the creativity in all readers and writers everywhere.
Buy on Amazon >