FREE eBook Library
Welcome to our free eBooks collection, developed for children aged 3–11 years old. Help your young child learn to read, and love to read, with our range of over 150 eBooks. If you'd like to learn more about how to support your child's reading, visit our Reading at home and Phonics made easy pages. For information about our range of levelled books for schools, visit our Oxford Reading Tree page or explore our Read with Oxford pages to learn about our range of books designed to support reading practice at home.
All our eBooks are tablet-friendly. Just register or log in above to start reading.
eBook of the Week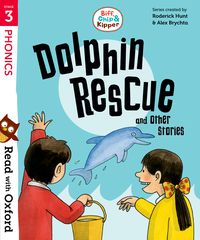 Hairy-Scary Monster (from Dolphin Rescue and Other Stories)
Read with Oxford Stage 3 | Oxford Levels 4, 5 | Book Bands Blue, Green
Our eBook of the week comes from our new Read with Oxford series for home reading. 'Hairy-Scary Monster' (from Dolphin Rescue and Other Stories), is perfect for 5–6-year-olds and has lots of tips for digging deeper into the story with your child.
Kipper plays a trick on Mum and Dad while Biff and Chip are away, but gets a surprise of his own.

Read 'Hairy-Scary Monster' >
Find out more about Read with Oxford >
Browse the library
---
More books to support learning at home
---
---