Find a book > Winnie and Wilbur
Winnie and Wilbur

Enjoy a multitude of madcap adventures with Winnie the Witch and her black cat, Wilbur! Valerie Thomas and Laura Owen's wonderfully crafted tales of magical misadventure, coupled with Korky Paul's distinctive illustrations have inspired millions of young readers around the world. As well as picture books for the under 5s, spellbinding young fiction, and entertaining activity books, we've created a few fun activities for your own little misadventurers!
Books: Picture books | Young fiction | Activity books | FREE eBook
Fun activities: Recipes | Colouring and drawing | Word search | Jokes
Blog: Happy 30th Birthday, Winnie! Our top 10 unforgettable Winnie and Wilbur moments
Picture books: 0 - 5 year olds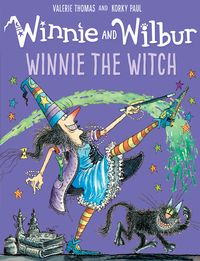 Chock full of funny detail and crazy goings-on, these full colour picture books are just magic.
---
Young fiction: 5 - 7 year olds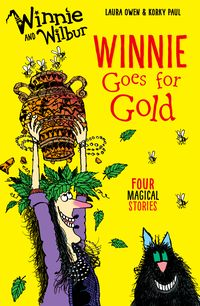 Perfect for older Winnie fans to enjoy, these spellbinding chapter books will encourage early readers to develop their skills.
---
Activity books: Age 3+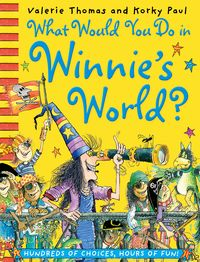 Great fun, these activity books will keep children amused on long journeys or at home.
---
Free eBook: Happy Birthday, Winnie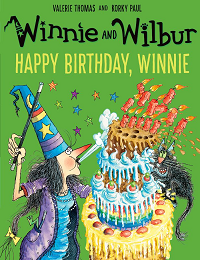 Please note you will need to login or register to access our free eBook library.
Winnie is having a party and her guests are ready for some fun and games. But when Winnie toots her new trumpet .... everyone disappears!
How will Winnie make them come back to enjoy her birthday surprise? With a little magic, of course!
---
Fun activities