English > Spelling
Spelling at primary school

Being able to spell is still incredibly important in primary school, even in these days of autocorrect and predictive text. All children at school in England will sit a spelling test at the end of Year 6. Many schools will set children a list of words to learn at home each week from Year 1 onwards.
Children who can spell well are often more confident writers. They are more likely to write their ideas quickly and fluently as they don't need to worry about whether or not their spelling is correct. They are also likely to be more adventurous with the words they use to express themselves.
Memorising lists of words comes more easily to some children than to others. Here, we run through how children learn to spell and share our tips for making spelling homework fun.
How children learn to spell at school
Age 5–6 (Year 1)
Spelling goes hand in hand with reading, and reading every day will also help develop spelling skills. The more often a child decodes and reads a word, or starts to understand how words are structured, the more likely they are to be able to spell words correctly.
At school, your child will be using their phonics skills to spell unfamiliar words and to spell common and tricky words too. They'll also start using prefixes and suffixes.
Don't worry if they often get spellings wrong at this stage – 'inventive' spelling is an important part of the learning process. So long as the guess has a logic to it, you will see that your child is learning to use the rules of spelling. For example, spelling hear instead of here shows that your child knows about the ear sound.
Your child might find it useful to create their own mnemonics to help them remember tricky words.
Age 6–7 (Year 2)
Your child will continue to use their phonic skills, as well as what they know about word structures more generally, when reading and spelling unfamiliar, common and tricky words. Your child will also now be able to recognize by sight, read and spell many of the common and tricky words such as because.
In Year 2, your child will start to learn about contractions (such as it's) and possessive apostrophes. They'll start making words longer by adding suffixes.
Age 7–9 (Years 3 & 4)
Children will still need to use their phonic skills to tackle new or unknown words but they will also be learning about spelling patterns and rules, too, so that they have a wider range of tools to use when they get stuck.
Your child will explore homophones, such as except/accept, and learn to use the first two or three letters of a word to check its spelling in a dictionary.
Age 9–11 (Years 5 & 6)
Your child should be able to read and spell unfamiliar and common words using what they know about phonics and how words are structured.They'll be expected to spell some words with 'silent' letters (such as knight) and will use their knowledge of morphology and etymology when spelling words.
By the end of Year 6, children are expected to understand and be able to meet the challenging spelling demands outlined in the National Curriculum. Children's knowledge is assessed through a grammar, punctuation and spelling test that children sit in May as part of a week of national tests.
You'll find more information about the Year 6 tests on our KS2 SATs page.
Spelling in primary schools in Scotland, Wales and Northern Ireland
For information about spelling and the Curriculum for Excellence in Scotland see the experiences and outcomes for literacy and English on the Education Scotland website.
Details about spelling in the National Curriculum for Wales can be found on the Learning Wales website.
For information about spelling in the Northern Ireland curriculum, see the Language and Literacy area of learning. Visit CCEA for more details.
Video help
Playlist: Spelling tips
Short films on homophones, homographs and plurals.
Video: Mnemonics
Mnenomics can help us to spell tricky words.
How to help with spelling at home
1. Practising their phonics (Years 1 and 2)
Phonics is the main way that children are taught to spell at the start of primary school. Encouraging children to break the word they want to spell into its individual sounds and then try to match those sounds to the letters of the alphabet is really important. Reminding children to segment 'frog' into its four sounds – 'f' 'r' 'o' 'g' – sounds like such a basic way of supporting spelling, but practising it is so important if it is to become second nature. You can find out more about how phonics works on our phonics made easy page.
2. Helping with spelling homework
If a list of spelling words come home for your child to learn (perhaps for a spelling test) then helping your child to learn them can be really helpful. If they are struggling to remember them, you might:
Draw their attention to any patterns or groups of letters in the words, making links to the phonics they've been taught: 'which letters are making the 'ay' sound here? Yes, it's the 'ai', just like in 'gain' and 'Spain'. That's different to the 'ay' sound in 'play', isn't it?'
Use over-pronunciation. So for Wednesday encourage children to say Wed-nes-day as they write. There are lots of words which feature sounds that aren't always pronounced clearly (such as words ending in -ed), so asking children to over-pronounce these when spelling can also be useful (for example, teaching children to say hopped or skipped instead of jumpt can be a huge help).
Ask children to write down the words that they need to remember how to spell. The act of writing the words by hand helps to anchor the spelling in children's memories and encourages them to think about the letters that represent the sounds in the word. You just don't get the same benefits if children type the words into a PC or tablet.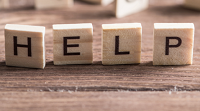 Creative ways to help with spelling homework
Find more creative ways to support your child with spelling homework on our blog.
3. Playing spelling games
Playing games such as hangman can help children to learn about spelling in an enjoyable way. Online games such as Word Worm can be motivating too. Alternatively, try making some silly sentences: challenge your child to write a silly sentence, including as many of the words on their spelling list as possible. For example, your child may have to learn 'room took hoop foot book'. They could make up a silly sentence such as 'The boy took his book across the room but got his foot caught in a hoop'.
Free practice activities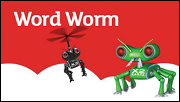 Play Word Worm, KS1
Collect the right letters to make words, but make sure you don't bump into an X-bot!
Play the game >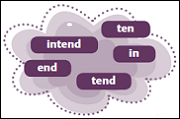 Big Spell activity sheets, Key Stage 2
Have fun with words with these activity sheets from The Big Spell and Oxford Children's Dictionaries.
Download the spelling activities > [PDF]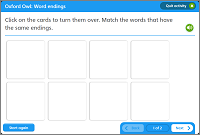 Word endings, Age 5–6
Match the words that have the same endings.
Play 'word endings' >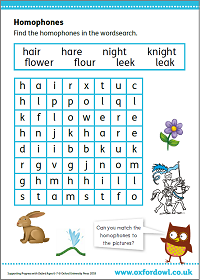 Homophones wordsearch, Age 6–7
Find the homophones in the wordsearch.
Download the wordsearch > [PDF]
You'll find more spelling activities on our kids' activities pages.
Books to develop spelling skills
Learning to spell is a gradual process and it can take time. All children are different: some pick up spelling quickly, while others take longer. If you think your child might benefit from some extra support with spelling in, here are some find useful resources: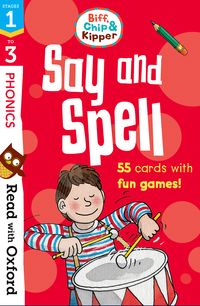 These flashcards are a fun way for children to practise sounding out and blending letters at home - just as they do in school. Four different phonics games help children to match letters to words and pictures, match letter sounds to letter shapes, sound out and blend to read words and spell simple words.
Buy on Amazon >
---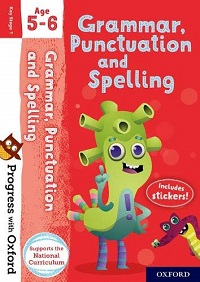 These Progress with Oxford activity books are designed to help your child develop core English skills, including spelling, while having fun. The books are matched to your child's age and aligned with school expectations for their year, helping children to fully achieve their potential. Includes stickers.
Grammar, Punctuation and Spelling Age 5–6 >
Grammar, Punctuation and Spelling Age 6–7 >
Grammar, Punctuation and Spelling Age 7–8 >
---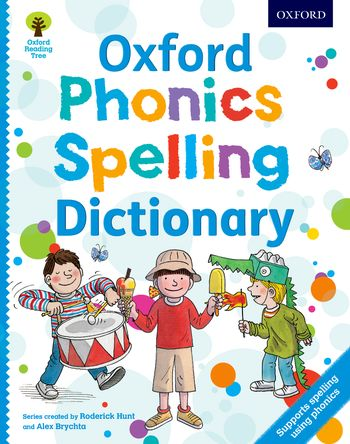 Age 5 – 7
The Oxford Phonics Spelling Dictionary is an easy home and school reference tool and supports the teaching of reading and spelling through synthetic phonics. With colourful illustrations by Alex Brychta and the familiar Oxford Reading Tree characters, this is a fun way to prepare for the phonics screening check.
Buy on Amazon >
---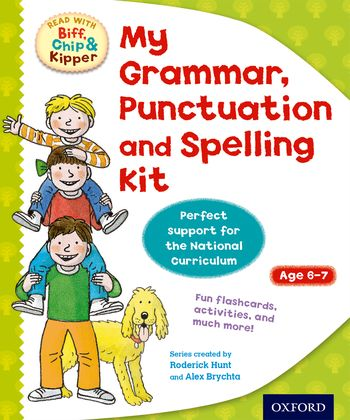 Age 6 – 7
Containing three workbooks and a set of flashcards, this kit provide lots of spelling and grammar practice, and a reward chart with stickers helps to build your child's confidence. For children aged 6 and above.
Buy on Amazon >

---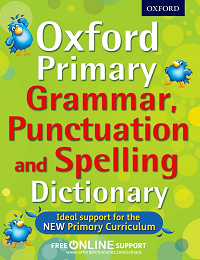 Age 7+
A unique everyday reference book, with clearly presented rules on grammar, punctuation, and spelling to help improve children's writing skills and prepare for the tests at the end of primary school.
Buy on Amazon >

---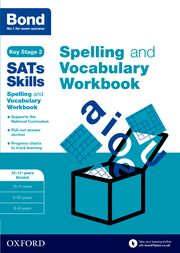 The Bond SATS Skills Spelling and Vocabulary Workbooks are designed to help establish competent spelling and the confident understanding of the words expected by National Curriculum tests.
Workbook for 8 – 9 years
Workbook for 9 – 10 years
Workbook for 10 – 11 years
10 – 11+ years Stretch Workbook
Reading & English
Find a book