Join us
Activity books for primary school
From our much-loved Read with Biff, Chip and Kipper series and the wonderful Julia Donaldson's Songbirds phonics books to curriculum-levelled workbooks, our recommended workbooks and flashcards will help you support your child's reading, phonics and maths at home.
It might be helpful to find out which reading programme will be used at your child's school. If your school is using Oxford Reading Tree, we suggest our Read with Oxford range, which features many of the same characters and takes the same approach to developing reading skills. If your school is using Read Write Inc., take a look at our Read Write Inc. Phonics kits, developed to support reading at home.
Our bestsellers in home learning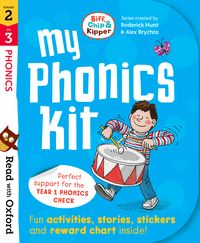 This pack includes everything you need for fun phonics practice at home leading up to the Year 1 Phonics Screening Check. It supports what your child is learning in school with advice from phonics expert Laura Sharp, three phonics workbooks, a CD-ROM containing six interactive eBooks and activities, a reward chart and stickers!
Find out more >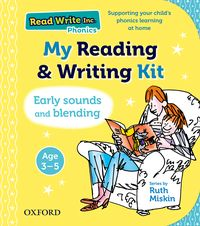 This comprehensive kit is packed full of resources to help your child learn to read and write. It is a great way to prepare your child for school and support them as they begin to learn phonics in Nursery and Reception. Includes a bedroom frieze, illustrated flashcards, a wipe-clean sheet and pen, a handwriting book and a parent handbook.
Find out more >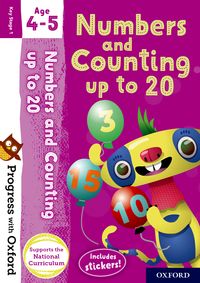 This activity book will help your child to progress with number and counting skills while having fun so they will quickly learn to count and write numbers up to 20, to count on from a number, to count sequences and to read number names.
Find out more >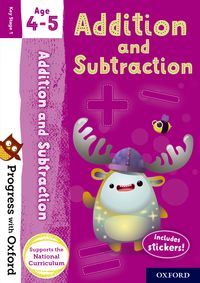 This activity book will help your child to progress with maths while having fun so they will quickly learn to add and subtract numbers and how to count on and back to find the answers.
Find out more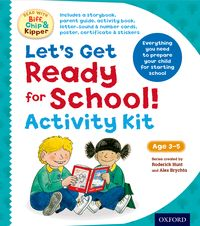 Children learn best when they are having fun and Let's Get Ready For School is an exciting way to develop first skills and support their learning as they start school and through the first months. Featuring the Starting School storybook, an engaging write-in activity book with two Biff, Chip and Kipper stories, phonics and number cards, poster with reward stickers, certificate, and a handy guide for parents, this is the perfect kit to get your child ready for school.
Find out more >
Read with Oxford: Biff, Chip and Kipper
Biff, Chip and Kipper books have helped millions of children learn to read over the past thirty years. Full of humour, rich language and storylines, the series hooks children into reading as they follow their favourite characters on exciting adventures. We've picked out some favourites below, or you can browse the Read with Oxford range.
Read with Oxford: Songbirds by Julia Donaldson
Julia Donaldson, author of The Gruffalo, has captivated children all over the world with her lively and engaging stories. Songbirds combine Julia's unique writing style with built-in phonics progression to make phonics practice effective and fun. A few of our favourites are listed below, but you can browse the full Songbirds range here.
Read Write Inc. Phonics is a reading, writing and spoken language programme used in schools to raise standards. We've developed a few products to be used at home, and you can watch tips from creator Ruth Miskin on our Phonics Made Easy page.
Progress with Oxford is a series of activity books created to help children practise essential English and maths skills. The activity books are fully aligned to what is taught in pre-schools and in schools, and are designed to support children to complete activities independently. We've listed a few of our favourites below, but you can browse the full range here.
Oxford Children's Dictionaries
Oxford Dictionaries for Children are a range of age-appropriate dictionaries and thesauruses for 4–16 year olds, informed by language research using the unique Oxford Corpus and developed with the help of top lexicographers, educational consultants, teachers and students. You can browse the range here.