Join us
International Owl Awareness Day
August 4th is International Owl Awareness Day. This is a BIG day in Oxford Owl's calendar. Owl thinks you can never know too much about owls, so we've pulled together some key owl facts and our favourite owl reads to help spread the word.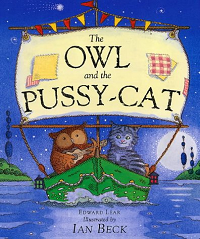 Edward Lear, Ian Beck
Age: 0 - 100 years
One of the most famous and best–loved nonsense rhymes. Funny and accessible, this poem has fired the imaginations of young children for generations.
Find out more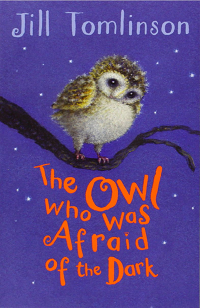 Jill Tomlinson
Age: 5 - 6 years
Plop is a baby owl who doesn't like the dark - a serious problem for a nocturnal animal! His mum sends him to find out about the dark so he won't be afraid. Plop meets different characters who reveal the nicer side of night and Plop gradually begins to see the dark through different eyes.
Find out more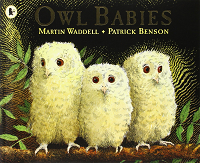 Martin Waddell, Patrick Benson
Age: 4 - 6 years
A must-have book that children will want to hear again and again. When mother owl goes out to find some food for her family, three owl babies wake up all alone and try to stay calm in the dark night until their mother returns.
Find out more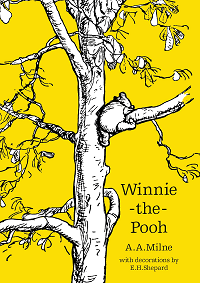 A. A. Milne, E. H. Shepard
Age: 4 - 7 years
We couldn't have a list of books about Owls without including a book featuring the wisest Owl of them all ... He may be a bit grumpy on occassion, and have rather questionable spelling skills, but life in The Hundred Acre Wood would not be the same without Owl. Or should that be 'Wol'?
Find out more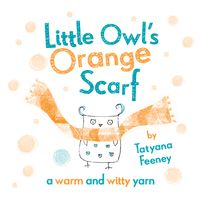 Tatyana Feeney
Age: 0 - 3 years
A small owl with a big personality, Little Owl knows exactly what he likes - and what he does not. When Mummy knits him an itchy orange scarf, it's not long before it goes missing. A funny, charming book for the under 3s.
Find out more
Key owl facts
Species: More than 200 species, with several discovered in recent years. It's possible there are even more to be discovered.
Habitat: Most places, except Antarctica! Most owl species are associated with trees, but others are adapted to living in grasslands, deserts, marshes, or even arctic tundra.
Eating habits: Nocturnal predators, rather keen on mice, insects, earthworms and (for fishing owls) crabs.
Voice: A wide range of shrieks, hoots, and caterwauls! Find out how to identify owls by their sounds on the Audubon and British Birdsongs websites.
Did you know?
Most owls swallow their prey whole.
Owls are not great nest-builders: most breed in holes in trees, rocks, or the ground, but some open-country owls line depressions in the ground and Burrowing Owls can dig their own underground nest chambers. That's why, in the UK, owls will happily move into a nesting box (providing it looks safe enough, of course). Find out how to make a tawny owl nesting box.
In 2015, the University of Bath awarded seven-year-old Yoda the Eagle Owl a library card as a thank you for his efforts in dissuading seagulls from nesting on campus.
It takes two owls to make a 'tu-wit tu-woo'. Thought to originate with Shakespeare's Love's Labour's Lost, our common misconception that tawny owls make a tu-wit tu-woo sound has been debunked, with the 'twit' (or 'ke-wick) sound now thought to be a contact call and 'twoo' (or 'hoo-hoo-ooo') the territorial call of the male.
Get colouring!
Photo credit: ForestWander Nature Photography
Next: Books for 4 - 5 year olds