Become a Word Detective!
How do children learn to read? Why do some children find reading difficult? Why are some words harder to read than others? To answer these questions, scientists at the University of Oxford are inviting 5-16 year-old children from all over the UK to take part in Word Detective, a nationwide citizen science project.
Word Detective is a fun and quick online word game. It takes just a few minutes to become a Word Detective and to contribute to science. The University of Oxford are looking for 1000s of children to help us, so please encourage all of the children you know to take part!
*** PRIZE DRAW - Win a bundle of children's dictionaries - click here for more information ***
---
Take part in Word Detective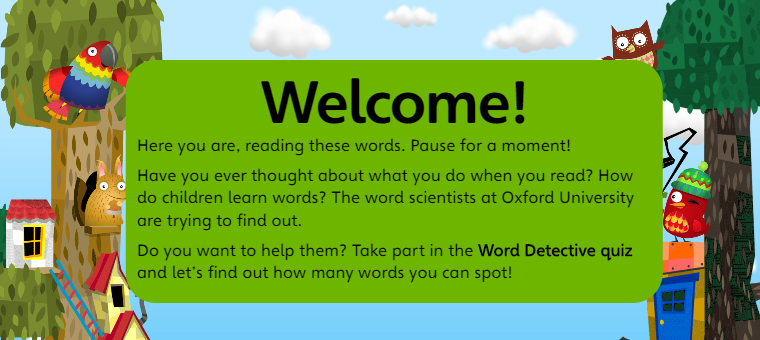 Please note:
1. If you have any technical problems or if you would like to leave a comment about the quiz, please contact the Word Detective team at Read Oxford.
2. If you are working in school, it is possible that your internet settings will block access to our secure quiz. If you cannot access the quiz, or the animations are not working properly, please add these secure links to your trusted sites:
research.sc
infuze.co.uk
---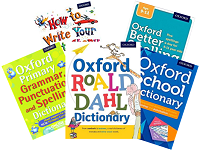 Prize draw closes on 30 September 2017
In conjunction with the Word Detective team, we're offering you the chance to win a dictionary bundle for your school. The bundle includes First Grammar, Punctuation and Spelling Dictionary, How to Write Your Best Story Ever, Roald Dahl Dictionary, Oxford School Dictionary, Oxford School Thesaurus, Better Spelling Age: 7-9 and Better Spelling Age: 9-11.
Enter the prize draw now >