Learning at home > How to videos > Phonics



How to ... support phonics at home
Watch these phonics videos from our How to … series, designed to help parents better understand how phonics is taught in school, and what you can do at home to support your child's reading development.
Also available in the How to ... series: Grammar | Comprehension | Maths
Animation: What is phonics?
Teacher and parent, James Clements, introduces the key aspects of learning to read using phonics. Great for learning more about key terms such as 'phonemes', 'blending' and 'tricky words'.
How to support phonics learning at home
Understand how to put reading with phonics into practice with Emily Guille-Marrett and her son Albie.
Teacher video: using phonics at school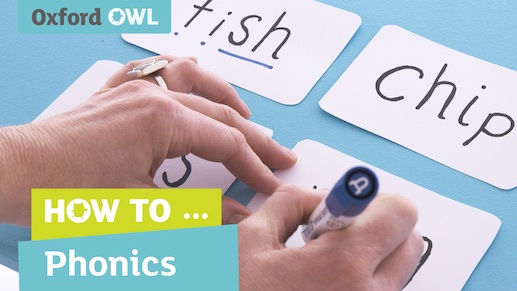 Teachers will need to log in to Oxford Owl for School to access teacher videos.
More phonics help at home: