Reading

Learning to read – and to love to read – is directly linked to children's success at school and beyond. Find out how children learn to read with phonics, and how you can help your child's reading at home.

---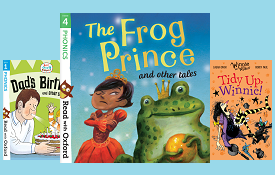 Free eBook library
Don't miss our free eBooks, created to help children aged 3–11 practice reading at home.
Browse free eBooks >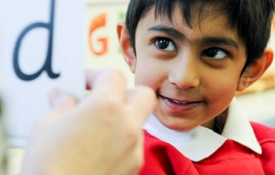 Phonics guide for parents
Our essential guide to learning to read with phonics.
Phonics made easy >
---
Popular topics
---
Featured videos
You'll find more support including storyteller videos, grammar tips, maths 'how to' animations, and fun learning ideas to try at home in the Oxford Owl video library.
Phonics: Pure sounds
Learn how to pronounce all 44 phonics sounds, or phonemes, with Lucy.
Phonics help: top 10 tips
Develop phonics skills at home, with this advice on decoding and blending words.
Story time: The Bigfoot Mystery
The magic key takes Biff, Chip and Kipper to a forest where they meet a mystery animal.
---
Books to encourage reading at home
Featured books
---