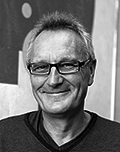 Jeremy Strong's Funny Reads (Years 3–6/P 4–7)
If I listed all my favourite books (even just the funny ones) I would need more pages, so you can see that I have had to leave out quite a few. If I have left out one or two of your favourites, I apologise. You could always make your own list! I was thinking of stories that have kept me laughing for years, stories that have also been well written. A well written story is as satisfying as looking at a great painting. I have taken a look across time; the oldest book on my list is over a 100 years old, the youngest are just one or two years old.
We all have our favourite types of humour but I hope I have come up with a good cross-section, from the gentle, warm humour of Rudyard Kipling and A. A. Milne to the wonderfully word-daft world of Andy Stanton.
Humour is a great way to ease children into reading for themselves and reading for pleasure. They are the ideal bedtime story, something for all to share.
(Top Tip: never ask your child to read to you at bedtime - it's their time off from reading! Bedtime should be their time to relax.)
About Jeremy Strong
Jeremy Strong is now writing his hundredth title, A Hairy Holiday for the Hundred Mile an Hour Dog. He is much sought after as a speaker at schools, libraries and book festivals around the world to talk to children and adults about writing and books, exciting their interest and their imagination and getting them writing and reading too. He feels it is important to catch children's interest in books at a young age, just as they are becoming independent readers. Information about Jeremy, his events and contacts can be found on his website jeremystrong.co.uk, which also carries a lot of information for children and young would-be writers.
Jeremy's booklist
The House at Pooh Corner
by A. A. Milne (Egmont)

Still one of the best books to make both children and adults laugh. Warm and sunny (apart from Eeyore of course). A firm favourite from my own childhood.

Little Wolf's Book of Badness
by Ian Whybrow (HarperCollins)

A very clever take on 'being bad'. Little Wolf's struggles are delightfully funny and both children and adults will love this. Heart-warming and essential reading!

A Cheese and Tomato Spider
by Nick Sharratt (Scholastic)

A deceptively simple mix-and-match picture book that leads to some wonderfully surreal and funny creations. Endlessly entertaining for little ones and beginners.

Skulduggery Pleasant
by Derek Landy (HarperCollins)

A 12 year old girl and a dead(?) magician-detective are the unbeatable combination in this very funny and wickedly clever series for 9+ children.

View book record

My Family and Other Animals
by Gerald Durrell (Puffin)

A great book for 11+ children. Full of Mediterranean sun and terrific characters. It got me reading again (aged 13) after a two year drought so it's ideal for The-Boy-Won't-Read Desert!

Matilda
by Roald Dahl (Puffin)

So many to choose from with Dahl and Matilda is one of the warmest and most satisfying.

View book record

Diary of a Killer Cat
by Anne Fine (Puffin)

Anne Fine has produced many excellent books, but this is my favourite. Funny and sharp as a cat's claw.

View book record

Asterix series
by Goscinny and Uderzo

It took the French to show how the comic strip could be great literature. Hilarious and frightfully clever. C'est magnifique!

View book record

Penny Dreadful series
by Joanna Nadin (Usborne)

First person narrative makes these stories burst out of the page. Hilarious, sparky and utterly delightful. Joanna has also written brilliantly for 12+ readers in the Rachel Riley series.

Fungus the Bogeyman
by Raymond Briggs (Puffin)

Just to show we are as good as the French at comic books! Fungus is hugely endearing and woefully grubby. Great stuff, full of disgusting details to pore over lovingly.

View book record

Elephant Elements
by Pittau and Gervais (Pavilion Books)

A stunningly simple picture book about opposites. Completely, and often surreally hilarious. For 4 to adult readers!

Fizzlebert Stump: The Boy Who Ran away from the Circus to Join the Library
by A F Harrold (Bloomsbury)

As funny and quirky as it sounds. A terrific book from a new voice. A sequel follows.

View book record

You're a Bad Man, Mr Gum
by Andy Stanton (Egmont)

Get ready for a large slice of off-the-wall humour. Hugely entertaining and funny stuff from a master. There are several more in the series; all are equally good.

View book record

Silly Verse for Kids
by Spike Milligan (Puffin)

Where would we be without Spike? Hilarious, ridiculous and madly memorable. You have been warned!

The Legend of Spud Murphy
by Eoin Colfer (Puffin)

Eoin always writes great stories, and this is a terrific fun-run. Ideal for 6+ children. (And when they're older there's the Artemis Fowl series to look out for.)

View book record

Quick, Let's Get Out Of Here!
by Michael Rosen (Puffin)

Rosen's poems are a constant delight and many will remain firm favourites with both children and adults. This is a typical collection but it's hard to choose.

View book record

The Wrong Pong
by Steven Butler (Puffin)

This will appeal to young boys in particular. With wonderfully inventive language, Butler takes the reader down the loo and into another world entirely. Full of laughs.

View book record

Clarice Bean series or Charlie and Lola series
by Lauren Child (Orchard/Puffin)

Both these series are terrific. Simple, quirky, warm and funny, with great illustrations.

View book record

Molesworth
by Geoffrey Willans and Ronald Searle (Penguin Modern Classics)

The ultimate deconstruction (destruction?!) of life at school. Sublime humour for good readers who will become instant fans. The prunes are revolting. Enjoy!