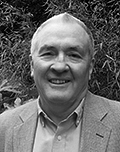 Tony Bradman's Great Historical Adventure Stories (Years 3–6/P 4–7)
When I first started out in children's books back in the early 1980s it was accepted wisdom that nobody was interested in historical fiction for children. It was all picture books and beginner readers and fiction with a contemporary feel and often a 'message'. Adventure stories weren't that popular with publishers, either. It was felt that some of the great adventure stories of the past had usually been racist or sexist or at fault for some other reason. But historical and adventure stories have made something of a comeback in recent years, however, and for one very good reason – most children absolutely love them. What's not to like? Exotic locations, child characters thrown into dangerous and dramatic situations and loads of exciting action. These are the stories that can make lifetime readers of us.
Most children will encounter at some stage the bestsellers of our own era – so I won't include books by Anthony Horowitz, or Charlie Higson, both writers of full-on action-adventure series, or Michelle Paver's Stone Age stories, or Rick Riordan's re-working of the Greek myths in a contemporary setting. I would recommend them all, as I would the Asterix books, and Tintin. What follows is an idiosyncratic collection of books that I enjoyed when I was young, or that I encountered as a parent reading stories to my own children. I guarantee that all of them are great reads.
About Tony Bradman
Tony Bradman has written many books for children of all ages, including a large number of titles in the highly successful Project X series from OUP. Other recent titles include: Viking Boy (Walker) and Is That a Coconut? Yuck! (Egmont). The Royal Baby (illustrated by Tony Ross) was published by OUP in July 2013.
Tony's booklist
The Hobbit
by JRR Tolkien

Of course it's fantasy, but Tolkien was so deeply imbued with the history and myths of the Norse world that The Hobbit feels historical. It's also packed with action and adventure, great characters, and lots of humour. It will inevitably lead to The Lord of the Rings, but it's certainly well worth enjoying for its own sake.

View book record

The Eagle of the Ninth
by Rosemary Sutcliff

Probably my favourite book, and definitely my favourite historical novel, this story of a young Roman's quest to discover the truth about the disappearance of his father's legion north of Hadrian's Wall has it all – action, character, theme, emotion. A wonderful book for both boys and girls.

Treasure Island
by Robert Louis Stevenson

Historical adventure stories don't come any better than this. With its treasure map, desert island and utterly memorable characters – nobody who reads it ever forgets Long John Silver – it set the template for all future pirate stories, and is just as readable today as when it was first published in 1883.

Call of the Wild
by Jack London

This story about a pet dog that is kidnapped and sold into a life of hard work and cruelty during the 19th-century Californian Gold Rush had me totally gripped when I first read it at the age of 10. Great characters (even the humans!) and plenty of action. If you like this, you'll love White Fang by the same author.

Wind in the Willows
by Kenneth Grahame

Most people think this classic of children's literature is quaint and cosy. It might start out like that, but when the stoats, weasels and ferrets of The Wild Wood descend on Mole, Ratty, Badger and their irresponsible friend Toad it soon turns into a dark, violent, action-filled adventure.

View book record

Aquila
by Andrew Norriss

Two boys stumble across an artefact which turns out to be a small spaceship. They soon work out how to operate it, and plunge into a series of adventures and escapades. In this wonderful book, Norris managed to create a perfect fantasy of wish-fulfillment, the kind of thing all boys (even those of 59) want to experience.

Stig of the Dump
by Clive King

I was fascinated by this tale of Barney, a modern boy who finds a stone-age boy living in his local quarry, possibly because I had a few stone-age friends myself. It's episodic and despite being published in 1963, Barney's adventures with Stig still have lots of appeal for modern children.

View book record

Kensuke's Kingdom
by Michael Morpurgo

A boy is shipwrecked on a desert island and encounters a Japanese soldier, who has been hiding there since the end of World War II. People these days probably think of War Horse when the name Michael Morpurgo is mentioned, but for me this poignant, dramatic tale deserves just as much recognition.

View book record

The War of the Worlds
by H.G. Wells

The original alien invasion story, and one which still grips and terrifies. One of Wells's qualities as a writer is his accessibility, and I read this first when I was 11. Accomplished readers of the same age should be able to cope with The Time Machine too, an action-adventure story of enormous power and appeal.

The Indian in the Cupboard
by Lynne Reid Banks

More wish fulfilment for boys – young Omri's plastic toy Indian (that should read 'Native American') Little Bull comes to life when he's put in a certain cupboard. Adventures ensue, including trips into the past where Omri learns a great deal. Terrific storytelling in this and its sequels.

The Bromeliad Trilogy
by Terry Pratchett

These three connected books (Truckers, Diggers and Wings) are a great entry point to the fictional world Terry Pratchett. A group of tiny aliens called Nomes are trapped beneath the floor of a department store which is about to be demolished. Their journey of escape is a great, hilarious action comedy.

Jack Holborn
by Leon Garfield

This is a book that owes a great debt to Robert Louis Stevenson, but Leon Garfield freely admitted that himself. Young Jack Holborn stows away on a ship and, like Jim Hawkins, finds himself plunged into a pirate adventure. Great stuff, with all the necessary tension and surprises to make it a very gripping read.

Haroun and the Sea of Stories
by Salman Rushdie

Another fantasy, but one with the flavour of The Arabian Nights and the feel of a classic. Haroun's storyteller dad, the brilliantly named 'Shah of Blah', goes missing and his absence plunges their home city into deep gloom. Haroun sets off to find him in a quest that leads to some amazing adventures.

The Machine-Gunners
by Robert Westall

Young Geordie Chas McGill sees a German bomber crash and gets to it in time to 'liberate' one of the plane's machine guns. What follows is a perfect children's view of World War II, told with Geordie verve and drama, building to a gripping climax. My all-time favourite World War II story.

View book record

Tom Trueheart
by Ian Beck

Tom is the youngest of six brothers, his five older siblings being the heroes of some of the great fairy tales. But when they go missing the stories remain untold and poised at a delicate point. Tom therefore has to put things to rights, and what follows is a great adventure that has the art of storytelling at its heart.