Find a book > Brilliant books > Animal stories
Animal Stories
Animal stories are great ways of learning about friendship, other countries and the environment. Here, Wendy Cooling MBE chooses a range of books to suit all ages and interests. You may also be interested in Tom Moorhouse's blog post on the importance of animal fiction.
Animal stories for: 6 – 7 years | 8 – 9 years | 9 – 12 years
Animal stories for 6–7 year olds

The Storm Whale by Benji Davies
A beautiful, warm picture book about a whale being washed up onto the beach; central to the story is the strong and special relationship between a father and his son.

Lazy Lion by Mwenye Hadithi and Adrienne Kennaway
A glowing picture book about animal homes and how it happened that lions wander the African plains for ever.

The Magic Bojabi Tree by Dianne Hofmeyr, illustrated by Piet Grobler
The animals on the African plains are hungry and they long for the ripe fruit from a tree guarded by a menacing python. How can they persuade the python to share the fruit?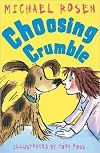 Choosing Crumble by Michael Rosen, illustrated by Tony Ross
Terri-Lee and his mum visit the pet shop to choose a dog but the dog interviews them and chooses them! An excellent and very funny story for newly independent readers.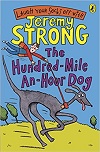 The Hundred-Mile-an-Hour Dog by Jeremy Strong
A longer, slightly more challenging story of a boy trying to look after a dog. The humour will carry readers through.

The Hare and the Tortoise by Brian Wildsmith
A really attractive version of the famous fable—a book to enjoy and to keep on your shelf forever.
Animal stories for 8 – 9 year olds
The Tale of Despereaux by Kate DiCamillo
The story of a brave mouse who falls in love with a princess and is punished by being thrown into the dungeon. Despereaux then risks his life to save the princess. A treasure of a story.

Aesop's Funky Fables by Vivian French, illustrated by Korky Paul
A brilliant version of the famous fables told in rap poems. Modern, and a delight to read aloud.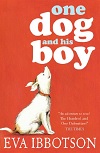 One Dog and His Boy by Eva Ibbotson
This will make children, and adults, laugh and cry as a boy risks all to rescue his dog. Beautifully written. Probably a future classic.

Something About a Bear by Jackie Morris
A picture book to savour from start to finish (cover, endpapers, and every page), as Jackie Morris celebrates bears through words and pictures. Good for readers who like information as well as a story.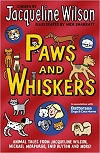 Paws and Whiskers chosen by Jacqueline Wilson, illustrated by Nick Sharratt
This is a book to grow up with, full of famous cat and dog tales and brand new stories from Jacqueline Wilson, Michael Morpurgo, Francesca Simon, Malorie Blackman, and many more. Great to dip into.
Animal stories for 9 – 12 year-olds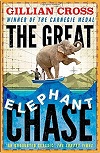 The Great Elephant Chase by Gillian Cross
Imagine smuggling an elephant across America, especially in pre-TV times when very few people have ever seen an elephant or a picture of one – this book will tell you how to do it. Action-packed and extraordinary.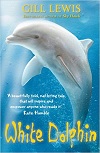 White Dolphin by Gill Lewis
Kara and Felix don't like each other much until they discover a dolphin stranded on the beach and they know they must work together to save it. A story of family and friendship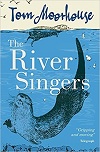 The River Singers by Tom Moorhouse
The River Singers are voles under threat, forced to set out on a dangerous journey to find a new home as their habitat becomes threatened. Lyrical writing and evocative illustrations make this book special.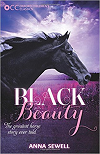 Black Beauty by Anna Sewell
This classic story of Black Beauty, a strong, spirited horse, has lost none of its appeal. It's a story that touches all the emotions.

Varjak Paw by SF Said and Dave McKean (Illustrator)
A thrilling, action-packed feline adventure that will appeal to both boys and girls.
Browse by theme
More from the blog