Find a book > Brilliant books > Fantasy and magic stories
Fantasy and magic
There's more to fantasy and magic stories than a certain Mr Potter, and this list will introduce your child to even more great fantastical stories.
Fantasy and magic stories for: 6 – 7 years | 8 – 9 years | 9 – 12 years
Fantasy and magic stories for 6–7 year olds

Mortimer Keene: Ghosts on the Loose by Tim Healey, illustrated by Chris Mould
Mortimer Keene, a young scientist with big ideas, conjures up ghosts on his computer. Their appearance causes total chaos. Entertaining rhyming text and wacky illustrations.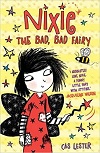 Nixie, the Bad, Bad Fairy by Cas Lester
Nixie doesn't mean to be bad but causes havoc when she plays tricks on Adorabella, the goody-goody fairy. Magic doesn't come easy to Nixie and her wand can't be relied on, but she is a good strong central female character.

Sparky's Bad Spell by Ruby Nash
Sparky is a familiar to a young witch. He really struggles with his magic and knows he will be in big trouble if he fails. He could even cause Mrs Mothwick's Magic Academy to close. Lots of fun.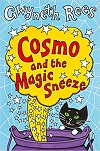 Cosmo and the Magic Sneeze by Gwyneth Rees
Cosmo has always wanted to be a witch's cat, just like his father, and can't wait to use his magic sneeze to help Sybil the witch with her spells. Sybil is really scary and Cosmo begins to wonder what goes into her cauldron—could the special ingredient be KITTENS?

Winnie the Witch by Valerie Thomas, illustrated by Korky Paul
This is the first picture book story about Winnie the Witch and her black cat, Wilbur. The stories are all very funny, stunning to look at, and very accessible for young readers.
Fantasy and magic stories for 8–9 year olds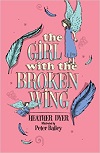 The Girl with the Broken Wing by Heather Dyer
The twins are amazed when a girl with a broken wing taps on their window. Who is she—perhaps an angel? But do angels snore and have dirty feet?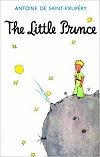 The Little Prince by Antoine de Saint-Exupéry
A pilot crashes his plane in the Sahara and meets a little prince who tells wise and enchanting stories of his own planet with its three volcanoes and a haughty flower. A gentle parable for all ages.

The Imaginary by A.F. Harrold, illustrated by Emily Gravett
A story about an imaginary friend, sometimes funny, sometimes quite dark and scary. A great text to read aloud and stunning illustrations. Also suitable for older readers.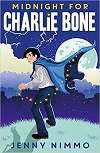 Midnight for Charlie Bone by Jenny Nimmo
Charlie is an ordinary boy with an unusual family, but his life changes one day when he discovers that he can look at a photo and hear the people in it talking. He goes to a school for children with strange gifts and works to help the owner of the local bookshop find her long-missing niece. This is just the first book in the terrific Children of the Red King series.

Araminta Spook: My Haunted House by Angie Sage
Araminta Spook lives in a haunted house with her Uncle Drac and Aunt Tabitha and she longs to meet a ghost. Her spooky adventures have real child appeal.
Fantasy and magic for 9–12 year olds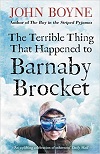 The Terrible Thing that Happened to Barnaby Brocket by John Boyne
The Brockets are a boring, respectable family who can't bear to be different, so the arrival of their son Barnaby is a terrible shock—Barnaby defies the laws of gravity and floats. His family try everything to keep him at ground level, but nothing works. One day he decides to simply float away and a series of extraordinary adventures begin. Warm, funny, and very imaginative.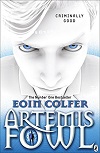 Artemis Fowl by Eoin Colfer
Rumour has it that Artemis Fowl is behind every major crime. He's only twelve but is a genius with a criminal mind. He discovers an underworld inhabited by dangerous, high-tech fairies and kidnaps one of them. But they fight back in this fast and furious, laugh-out-loud story.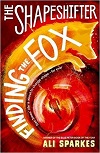 Shapeshifter: Finding the Fox by Ali Sparkes
Dax Jones is an ordinary boy until one day he changes into a fox. He goes to a government school where pupils all have unusual powers. Soon a journalist tracks him down and he begins to wonder what is going on. Mysterious, fast, and impossible to put down.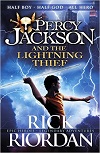 Percy Jackson and the Lightning Thief by Rick Riordan
The first title in a great series that takes the reader into the world of the Greek gods. Percy is the son of a god; one day he's an ordinary boy and the next he's required to save the world. Fast-paced and packed with action and fun.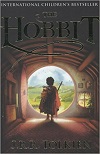 The Hobbit by J.R.R. Tolkien
What a remarkable book. The story of Bilbo Baggins and his great journey is a wonder, and it's a fantastic introduction to Middle Earth and to The Lord of the Rings.
Browse by theme
More from the blog