Join us
Creative ways to celebrate Christmas from across the globe!
While it's nice to dust off well-loved Christmas decorations or make some favourite festive recipes, it can also be exciting to explore some different traditions for celebrating Christmas. From origami swans to present-pooping logs, here are a few fun ideas from around the world that we found…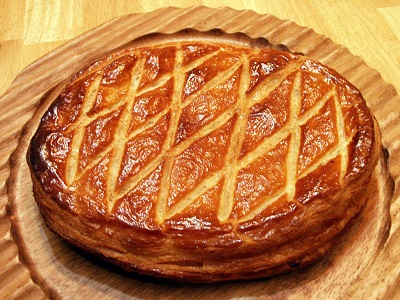 In France, it's traditional to celebrate Epiphany, or Twelfth Night, on the 6th January with a Kings cake or Galette des Rois. When the cake is made, the baker hides a fève – a small figure or dried bean – in the mixture. When you eat the cake, whoever finds the fève in their slice is named King for the evening and has to wear a paper crown. If you make the cake, you might want to try this game too!
Three Kings Cake recipe >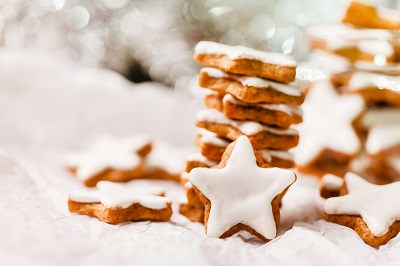 In Germany, it's traditional to make special biscuits in December to share with friends and family. Many of the recipes contain spices, such as cinnamon or vanilla. Some famous Christmas biscuits from the south of Germany are lebkuchen. See if you can make one of these German biscuit recipes at home!
Christmas biscuits recipe >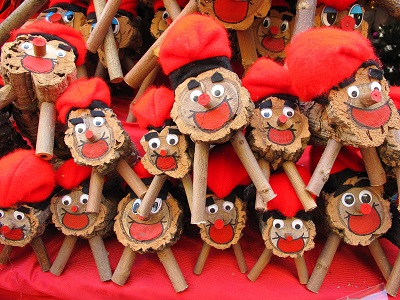 In Catalonia, there's an unusual Christmas tradition with El Caga Tiό or 'pooing log'. The log has a cheery face and it usually wears a red hat, a little bit like Santa Claus. The tradition is that from the 8th December through to Christmas Eve the children look after the log, covering it with a blanket and feeding it turrón (a special nougat or chocolate) or orange peelings every evening. Over the month, the log is supposed to get fatter. Then on Christmas Eve, the children circle around the log, beating it with sticks and singing a special song asking him to give them gifts. Then they leave the room and the parents fill the log with small presents, toys or sweets, so that when the children return and sing the song again, the log 'poos' the gifts.
If you think this idea sounds fun, why not have a go at making your own mini El Caga Tió? Or, if you're feeling really keen, you can try going into the woods to find a log. Then you'll need two smaller sticks to make into legs for the log, and finally a small hat. You can also make a face to stick on the front of the log.
Instructions for making your own mini El Caga Tió [PDF] >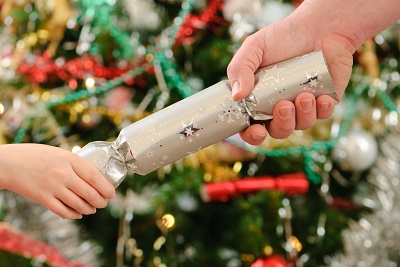 The British tradition of pulling crackers at the Christmas dinner is said to have started in 1860, when a London sweetmaker called Tom Smith made a cracker to sell sweets. His idea may have been inspired by the French tradition of wrapping a gift of sweets in a twist of decorative paper. Over the years the design of the crackers became more complicated and they began to include an explosive 'snap', a paper hat, and often a joke or rhyme. Today, pulling crackers is still a popular tradition on Christmas Day.
Make your own cracker >
Ideas for cracker jokes >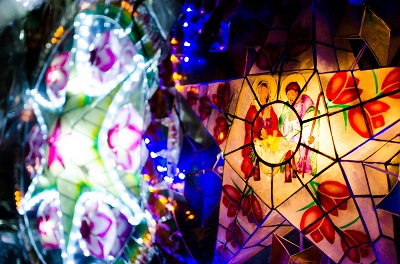 In the Philippines, a really popular Christmas decoration is a star lantern, or parol. It is usually made from bamboo sticks, which are covered with brightly coloured rice paper or coloured cellophane. The shape represents the Star of David and it is usually hung in the window. You can try to make this version out of paper… or why not draw your own Christmas parol stars and try to decorate them as colourfully as possible!
Instructions to make your own parol >
Next: Activities for 0–4 year olds